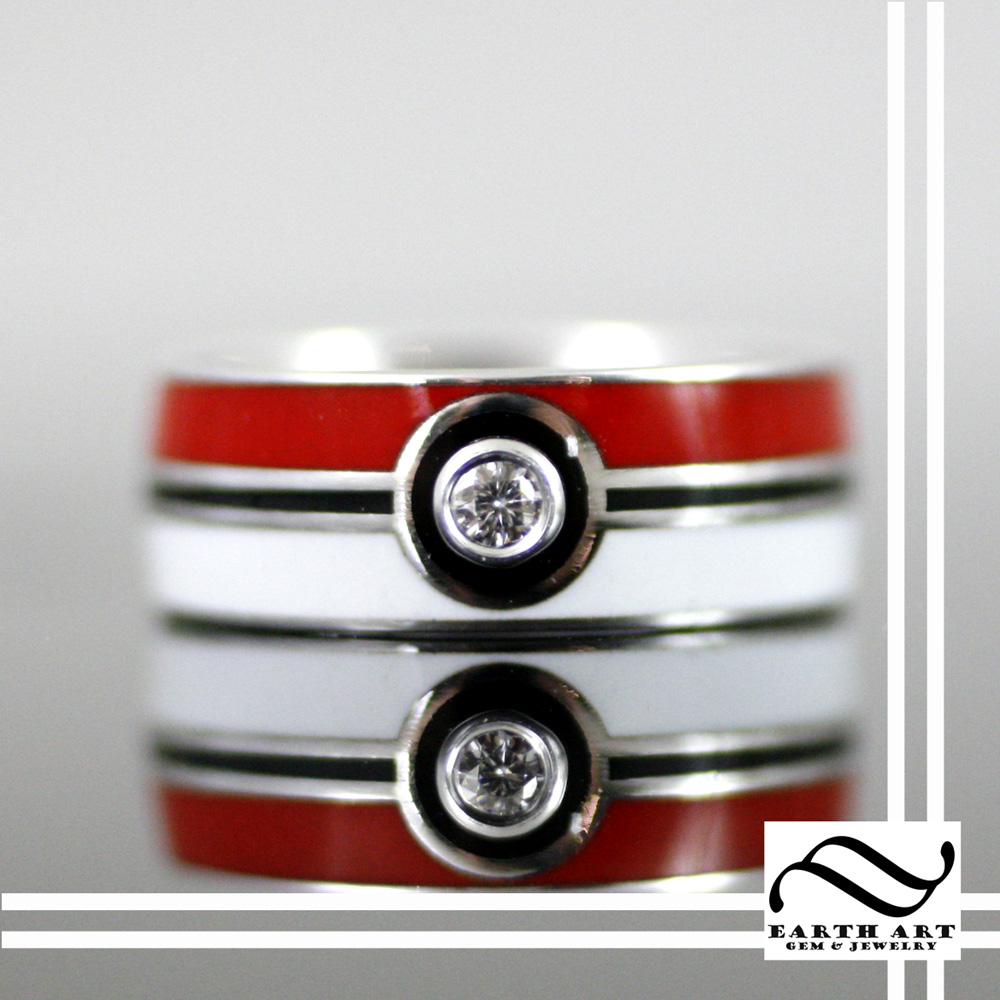 This was a project that involved both myslef, and a very talented enamel artist.  The customer brought me this design, very straight forward but, there are probably only a handful of enamel artists in the US that have the talent to do enamel work as clean as this.
Couple that with the need to add the moissanite center stone, all crafted in white gold, with a custom laser engraving... and you've got yourslef a really tough ring to make.  But, in the end, we all put our heads together, and pulled it off!
Catch yours by sending me a custom order request and simply reference this ring for pricing.