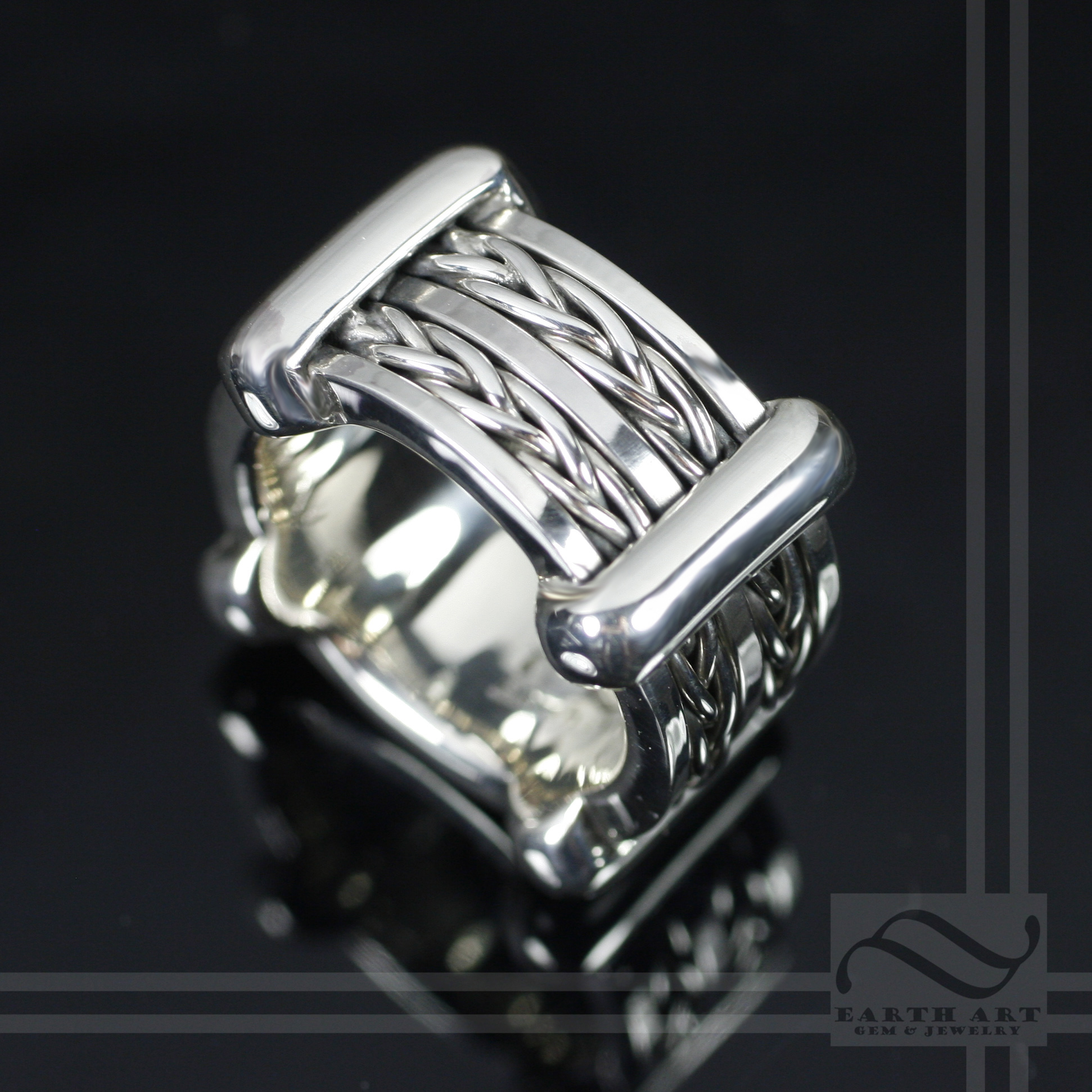 When I made this ring, I wanted to create something big. Substantial. Hefty. The kind of ring that you don;t forget that you have on. the sort of piece that when others feel it in their hands, they're first reaction is Whoa!
This ring weights well over an ounce! Its 13mm wide, plus the 4 rounded humps. It is a size 12.5 and it is extra thick, standing 3.8mm off the finger, not counting the four humps.
Not for the faint of heart.
This ring was 100% hand fabricated. Even the two braided inlays are hand woven from 5 strands of silver each.  the inner band is 16 gauge solid sterling sheet, giving the ring added thickness and stability.
This is a one of a kind piece.
This ring has a video below showing how it was made: