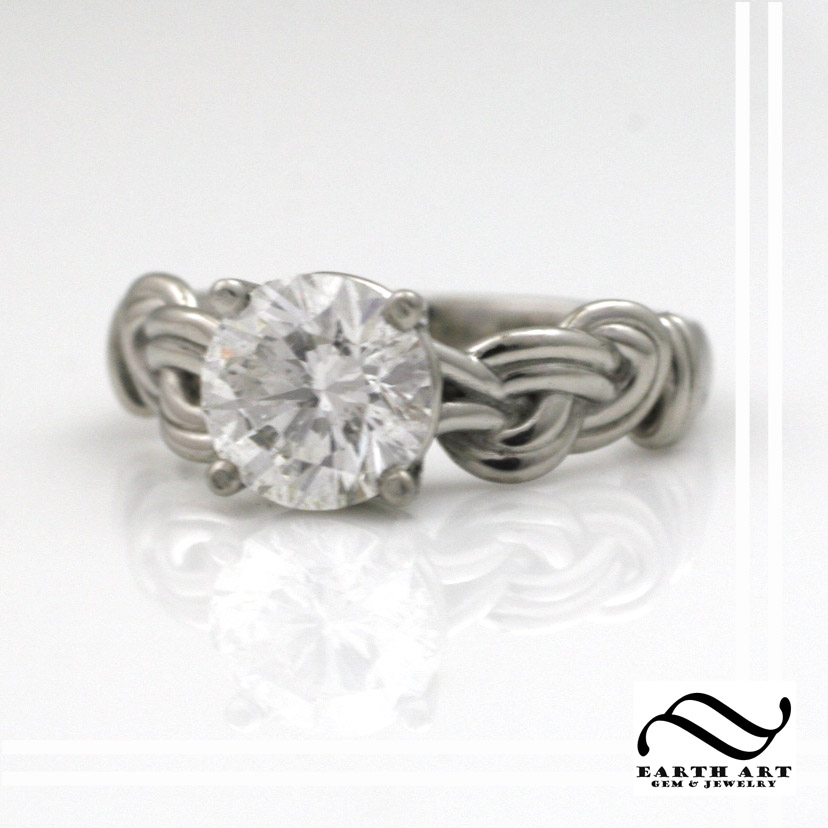 A fun ring that I was chosen to do perhaps becasue of my willingness to take on odd projects or perhaps becasue I too am a climber and have been for many years.
The ring is a figure 8 design the knot chosen by most climbers as the knot that ties them to their rope their saftey line the connection between them and their partner.  A suitable symbol for an egangement ring. And beautiful too.
Made from solid 14k white gold with a stunning white diamond.