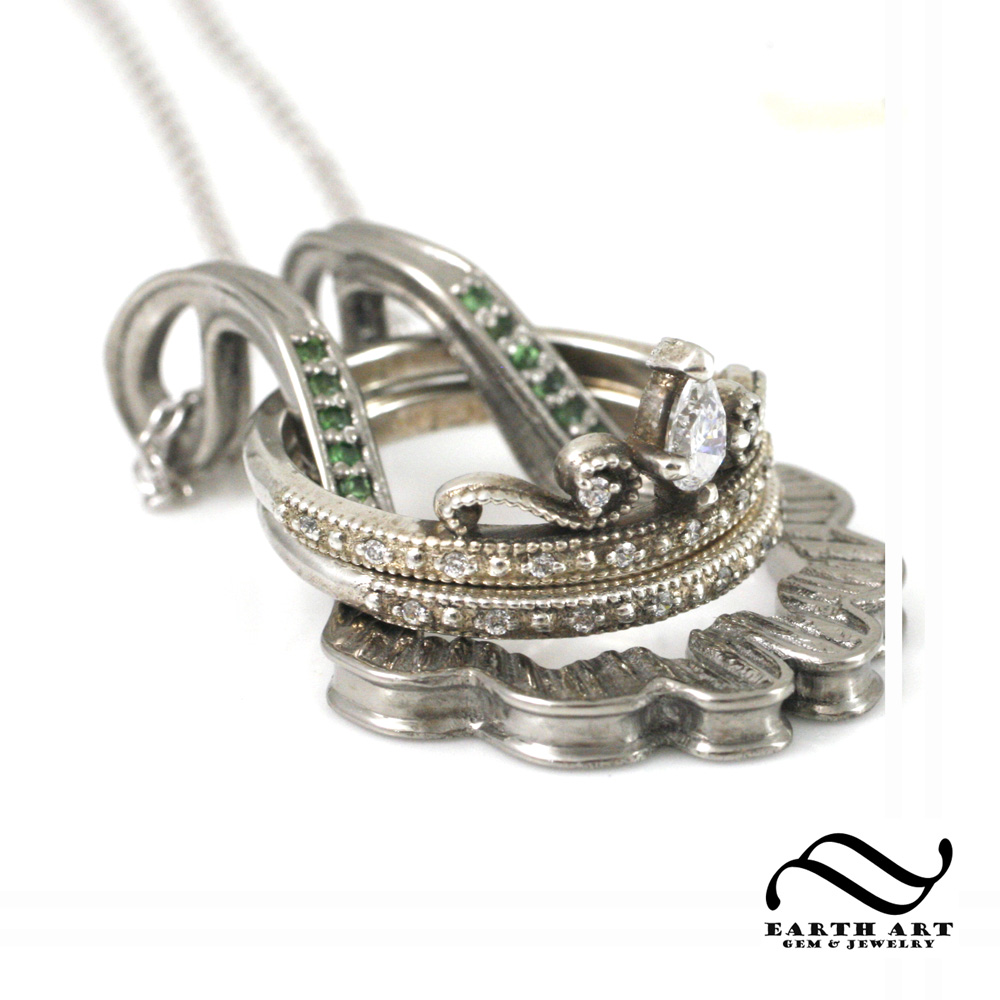 This is a fantastic new design that was brought to me as a project from a past customer.  She had ordered her wedding set from me and now wanted one of these ring holding pendants.  She sent me a video of the concept that she had seen online.  The idea is pretty simple and as long as the pendant is made to the correct size and proportions, and the chain is supple enough, this will work for just about any ring!
We went through several design versions before settling on this ginkgo biloba leaf inspired pendant with a semi rustic hammered look on the leaf, polished rims and several lines of natural tsavorite garnets on each side.
In this image, the ring set was not a part of this project, but I wanted to include something in the photo that demonstrated how a ring set looked on the pendant.
To top it off, I created this short video showing how it works below, enjoy!