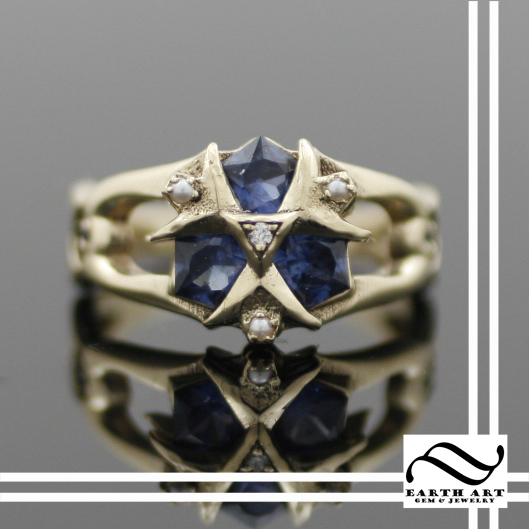 This was a full custom piece.  Crafted outof solid 14k yellow gold and adorned with 3 custom cut natural sapphires.  To get the most accuracy for this piece I had the stones cut into pentagrams just like the three stones in the game making this a unique ring.
Also set in the side of the band are two smaller round saphires white pearls in the top and a single white diamond.
Overall a beautiful Zoras Sapphire engagement ring.